The Heifer Project
Heifer and Oxford Academy remain committed to helping the people of Haiti rebuild from recent natural disasters long after emergency first responders return home. Our gifts to our Haiti REACH project helps them achieve the security and stability needed to lift themselves from hunger and poverty. The families of Oxford Academy have raised funds each year since the devastation in 2010.  Events like Pajamas for Port Au Prince, Hats for Haiti, and PJ's for Peace have generated funds for this organization and their recipients.
The American Red Cross
The families at Oxford Academy remain committed to domestic affairs. This year the children have raised over $100.00 for the American Red Cross Superstorm Sandy relief. recovery. Hurricane Sandy is the biggest U.S. disaster response by the Red Cross in more than five years, and the generous support of so many people and companies across the country have enabled the Red Cross to provide food, shelter, relief supplies and comfort to tens of thousands of people impacted by Sandy, especially in New York and New Jersey.
http://www.redcross.org/news/article/Red-Cross-Recovery-Efforts-to-Help-Sandy-Survivors
Gleaners Food Bank
As one of the oldest food banks in the United States, Gleaners Community Food Bank's mission is to provide surplus donated and low-cost food and personal care products to people in need in southeastern Michigan. For more than 33 years, they've been "nourishing communities by feeding hungry people". Since 1977, Gleaners Community Food Bank has grown from distributing just one or two million pounds of food a year to more than 36 million pounds annually through a network of more than 500 partner soup kitchens, pantries, shelters and other nonprofit organizations.
Whether you are interested in collecting or sorting food, packing food boxes, staffing a special event or helping out in the office, Gleaners offers many opportunities for individuals,  groups or organizations to volunteer.
http://ltuvolunteer.wordpress.com/2011/02/07/gleaners-community-food-bank-of-se-michigan/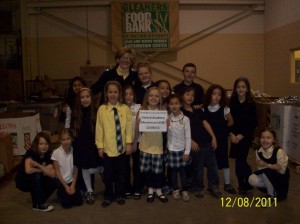 Howell Nature Center
The Spirit of Alexandria comes to Oxford Academy
We are proud to announce Oxford Academy was a recipient of The Spirit of Alexandria Grant for the Birds of Prey Nature Bus Program.   Naturalists from the Howell Nature Center brought various species of raptors to our school on Thursday, May 31.
To read more about Alexandria and this amazing program visit: http://www.spiritofalexandria.org/yellowstonebus/
This grant was made possible based on a short essay that described our five acres of surrounding wetlands, nature paths, bird/ butterfly gardens, recycling/composting programs, and flower/vegetable gardens.  It exemplifies Oxford Academy's commitment to holistic education and the child in nature. Another step away from the Nature Deficit Disorder.
To learn more visit: http://www.thedailygreen.com/living-green/definitions/nature-deficit-disorder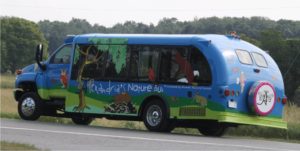 Montessori Philosophy: Nature – Nurturer to the Whole Child
"I would therefore initiate teachers into the observation of the most simple forms of living things, which all those aids which science gives; I would make them microscopists; I would give them a knowledge of the cultivation of plants and train them to observe their physiology; I would direct their observation to insects, and would make them study the general laws of biology. And I would not have them concerned with theory alone, but would encourage them to work independently in laboratories and in the bosom of free Nature."
– from The Advanced Montessori Method